Dreams Delivered curates beautiful parties that bring your child's wildest dreams to life. We aim to reach clients that share our innovative vision and taste for luxury. We have several party themes to choose from or simply let us know your fantasy and we will make it a reality.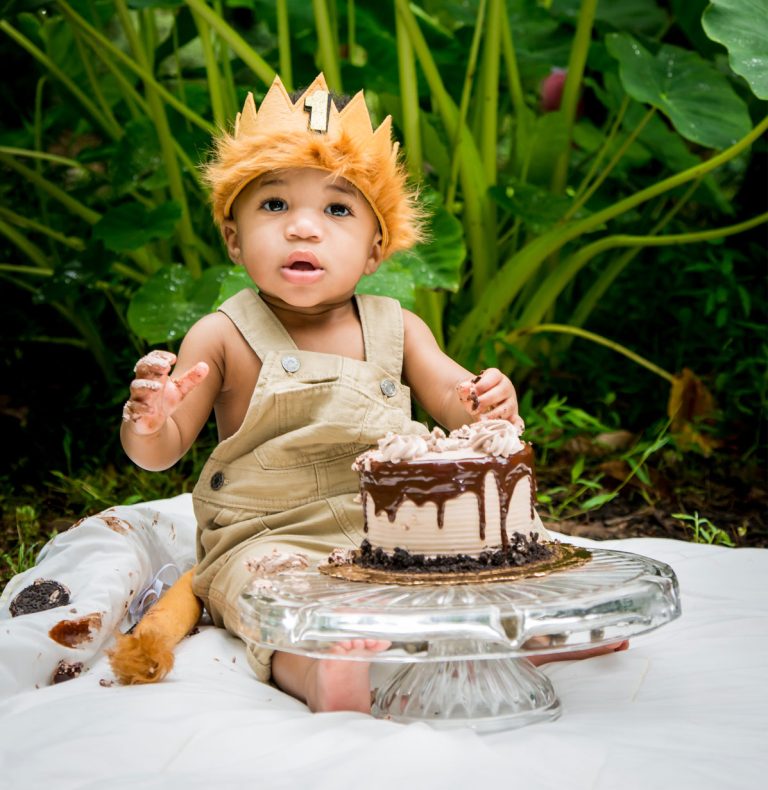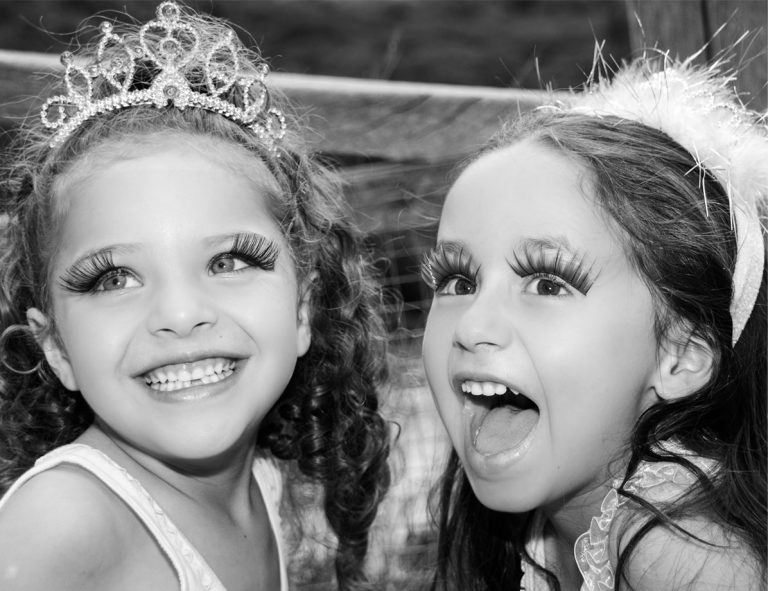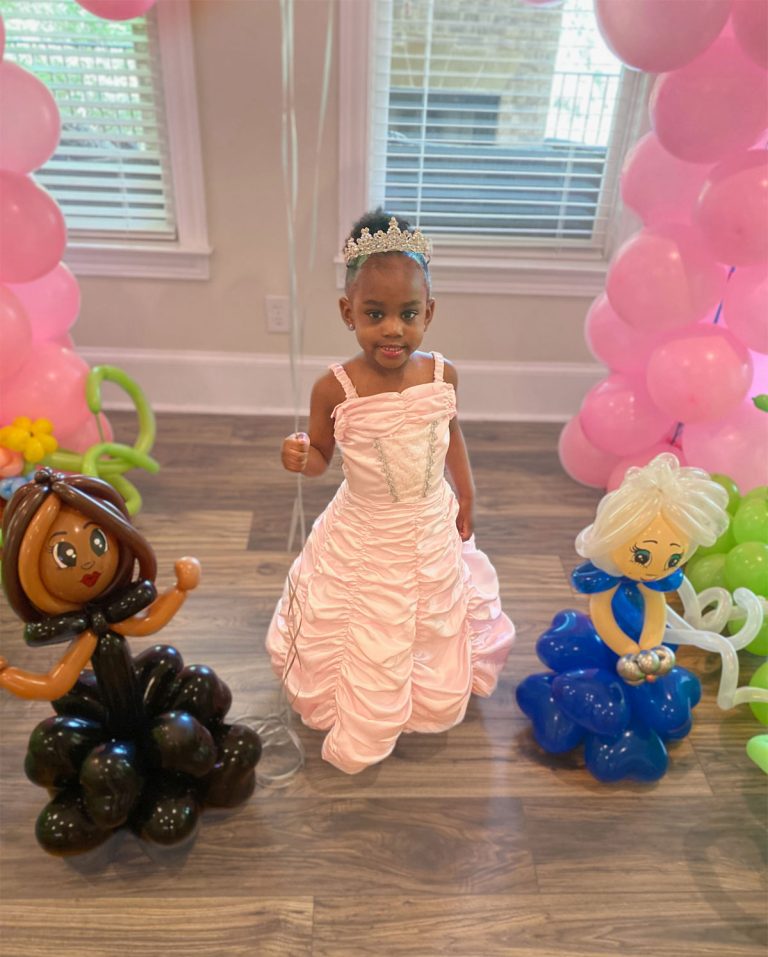 Fairy Party:
Party guests dress up as fairies with wings, a wand, and a tutu.
---
Superhero or Character Cape Party:
Party guests wear a cape they choose from a large array of capes and masks.
---
Tutu Party:
Party guests wear tutus.
---
Princess Party:
Children wear a princess dress (chosen by the parent of the guest of honor). To keep COVID friendly, the children keep the dress and take it home with them.
---
Tea Party:
Party guests will sip tea and eat a finger sandwiches off of fine china.
---
Don't quite see what you want? We are happy to create a custom party package for you.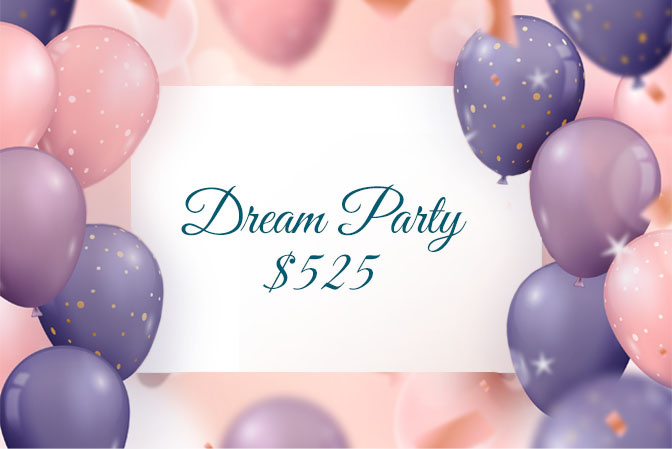 Up to 8 children
Name on signage
Party theme of your choice
Standard decorations (balloons, tableware, centerpieces)
Party activity (arts and crafts, dance party,  party games, bubbles, or dress up)
Cupcakes and Juice
Special gift for birthday girl/boy
Parade walk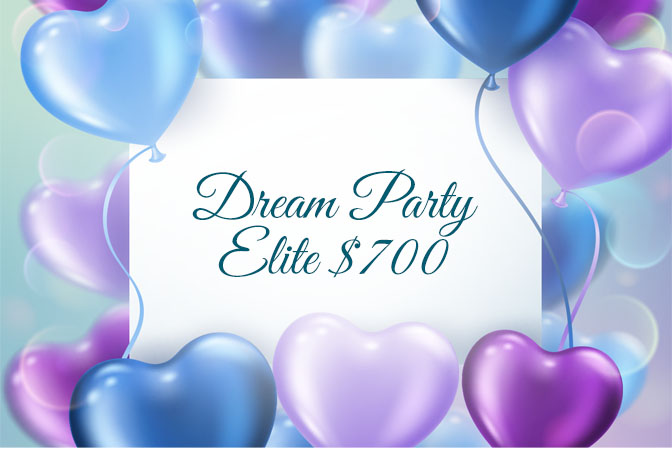 Up to 10 children
Name on signage
Party theme of your choice
Party activity (arts and crafts, dance party, party games, bubbles, or dress up)
Cupcakes and Juice
Special gift for birthday girl/boy
Party bag favors for guests
Elite decorations (tableware, center pieces, balloon columns)
Parade walk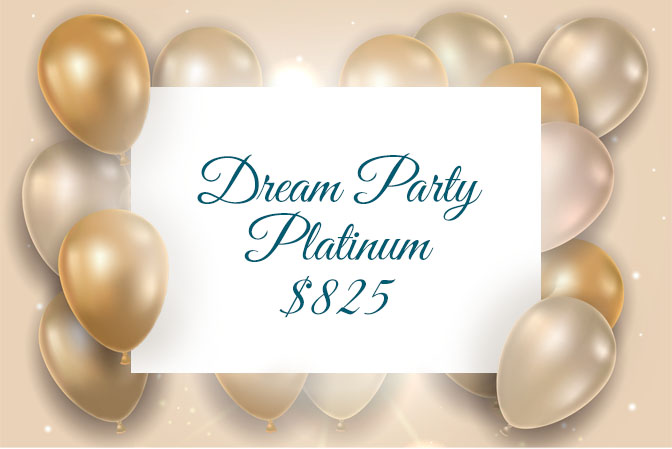 Up to 10 children
Name on signage
Party theme of your choice
Party activity (arts and crafts, dance party, party games, bubbles, or dress up)
Cupcakes, Cookies, and Juice
Special gift for birthday girl/boy
Party bag favors for guests
Platinum decorations (tableware, center pieces, balloon columns, banners or decorated backdrop)
Throne chair for birthday boy/girl
Parade walk